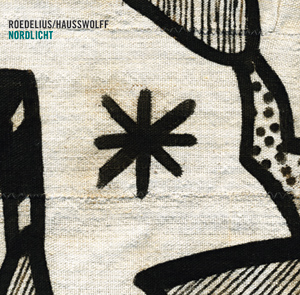 HANS-JOACHIM ROEDELIUS & C.M. VON HAUSSWOLFF »NORDLICHT« LP incl. download code
Released on Curious Music exclusively distributed in Europe by Die Stadt !
Die Stadt is pleased to announce the exclusive distribution of the limited-edition vinyl release of Nordlicht by Hans-Joachim Roedelius and Carl Michael von Hausswolff.
This release comes in a limited issue of 500 copies on 180-gram clear vinyl in a matte varnish sleeve. Included is a high resolution, numbered art print and download card. The vinyl was pressed by Memphis Record Pressing in Memphis, Tennessee. The vinyl release also comes with a MP3 download code.
The four pieces on the record were originally intended as informal creative exercises born from a shared curiosity and mutual interest in collaboration. Instruments include piano, sine wave generators, synthesizer, EVP vocals, and on "At The Island", a field recording of the nocturnal sounds on the shore of the Spanish island of Lanzarote. The abstract nature of the work and idiosyncratic sound sources are somewhat reminiscent of Roedelius' earliest efforts with the experimental groups Human Being and Kluster.
Roedelius states of the collaboration:
"I first met CM in Vienna by the shore of the river where the most famous actor Orson Welles was shot when he tried to escape from being hunted by the police for crime. We didn't recognize each other in the dark. Later, at University of Arts in Vienna, CM taught me to play music from scores as I had been unable to do this since I became a composer/musician. He became my teacher, good friend and co-operator in the field of all contemporary and pre- and past- historic arts and especially the art of Nordlicht."
Nordlicht Track Listing:
1. Let Her Go (17.40)
2. These Are The Keys (5.02)
3. At The Island (5.04)
4. Find The Way (5.47)
Price: 35,00 €
| | |
| --- | --- |
| | Germany = 41,60 € (Standard shipping) |
| | Germany = 44,00 € (Registered shipping) |
| | |
| --- | --- |
| | Europe = 46,20 € (Standard shipping) |
| | Europe = 48,70 € (Registered shipping) |