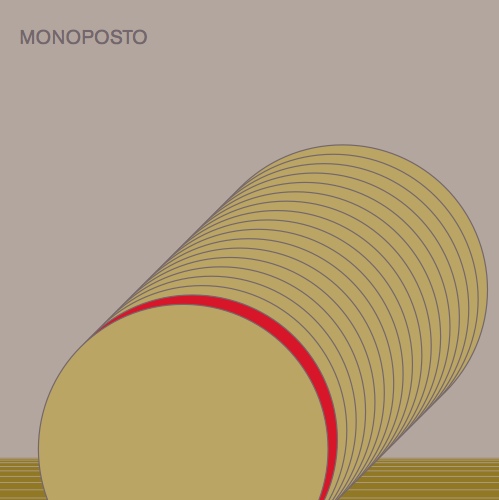 ASMUS TIETCHENS + CV LIQUIDSKY »MONOPOSTO« CD (DS120/aatp71)
PRESS RELEASE
17th and final part in the re-release series of all early Tietchens albums between 1980-1991
Originally released on Dragnet, Dom Elchklang in 1991. This new version incl. 3 Bonus tracks and is another joint release by German labels Die Stadt and aufabwegen. Jewel case with full color artwork and poster booklet also feat. the original front and back cover. First edition of 600 copies.
Track listing:
1. 'Junge Hoden' 3'01
2. 'Drangsal am Hauptbahnhof' 3'09
3. 'Der Appelbeker Kreis' 3'14
4. 'Schlotzen' 2'47
5. 'Mit dem Zombiebus ins Totenreich der Killermumien' 10'07
6. 'DDR' 4'01
7. 'Frauenhygiene' 3'12
8. 'Vergessene Jungens' 3'40
9. 'Einfach Helden' 3'09
10.'Aus heiterem Himmel'2'07
Bonus tracks:
11. 'Prinzip Hoffmann' 2'49 12. 'Schwachholz vorsetzen' 2'06 13. 'Liquidsky spricht' 0'22
Asmus Tietchens + CV Liquidsky 'MONOPOSTO' (Dragnet & Dom Elchklang, Dradomel 03) 1991
It was just before the end of the so called heroic times when CV Liquidsky and I decided to record a studio album together. Almost a bit late considering that Liquidsky had already lived and worked in Hamburg since 1979. Our ways had crossed many times and a mutual friendship developed. Actually we discussed a possible collaboration several times. Liquidsky was a graphic designer, journalist, musician and someone who really moved things in all these areas. I got to know Liquidsky's musical side as him being one half of the industrial music duo 'Cinema Verite', and at the same time through his journalistic skill's, writing excellent reports about the Hamburg and International music and cultural scenes. As a trained artist he also did record covers and posters, illustrated Fanzines and created some disturbing free works. It was no secret that his chosen artist name derived from both ,Cabaret Voltaire'(CV) and 'Liquid Sky'(Liquidsky). His real name was Andreas Hoffmann. The recordings for 'Monoposto' were made between 1988-1990. The mention of the years 1981-1990 on the cover was deliberately misleading. Our work scheme was to try and record one track per nightly session, and when ever we met in the studio we clung to this strict working method. It was our intention to avoid making a perfect studio album. Improvisation, chance, errors and spontaneous decisions were the game plan. After a track was recorded it was mixed the same night or even early the next morning, so it was finished. No softening out and no corrections were made, no matter if the raw diamonds we created started to shine or not. It was Liquidsky (the "mover") who persuaded me to accept this almost Dadaistic concept, as I'm basically someone who takes longer to create a track. He concentrated on his guitar and myself on the electrical treatments. Later a good friend of ours described the music as a mixture of apathy and ecstasy, beauty and ugliness. In fact I never worked on an album with such a melancholic note before or ever after. The cover was created by Liquidsky within a couple of hours. The word 'Monoposto' has actually no meaning. It's a Blindtest to show the actual look of a certain typography common in the analog world back then. Liquidsky was fast and he always stood on the right side. Andrea Hoffmann died on 6th of September 1998.
Editorial notes:
All recordings were transferred from the original tapes, but in a different order than on the LP. The title 'Mit dem Zombiebus ins Totenreich der Killermimen' on the original album is actually written incorrectly. The corrected title is 'Mit dem Zombiebus ins Totenreich der Killermumien'. The track 'Liquidsky spricht' was taken from the compilation 'Das digitale Vetrauen' (Soleilmoon, SOL 54).
| | |
| --- | --- |
| | Germany = 16,50 € (Standard shipping) |
| | Germany = 19,00 € (Registered shipping) |
| | |
| --- | --- |
| | Rest of the World = 19,00 € (Standard shipping) |
| | Rest of the World = 21,50 € (Registered shipping) |